Join the Leathermen of Switzerland for this year's Annual General Meeting of the ECMC in Nice.
This year, EvidencE will also host the General Assembly of the ECMC (European Confederation of Motorcycle Clubs) and the social program.
As a full member of the ECMC, the Leathermen of Switzerland are of course part of the action.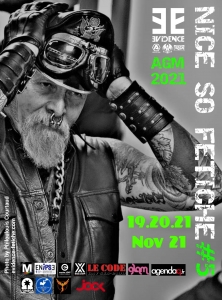 More information and booking options are available on the event page of EvidencE.