Denny and his team offer a fetish get-together at Hotel Hirschen. The hotel will be exclusively reserved for people into or friendly to fetish. You can also spend the night there.
Registration
Advance notification required.
Please register register via hotel@hirschenhotel.ch at Hotel Hirschen stating your wishes for accomodation.
Schedule
The event starts at 7 p.m. in the hotel bar. After a welcome drink, participants move to the tavern for a joint dinner and later on return to the bar. In addition to the bar, the entire ground floor will be at your disposal.
Details on menu and prices for the dinner can be found at www.hirschenhotel.ch. Alternatively, you can find all information on the hotel's Facebook page @gasthaushirschen6215
Accommodation
The rooms on the second floor can accommodate up to three people. The price for the Leathermen of Switzerland is CHF 100.00 per room.
The price includes a breakfast with jam, honey, sausage and cheese, bread rolls, croissants, coffee and tea. Additional dishes can be ordered at an extra charge.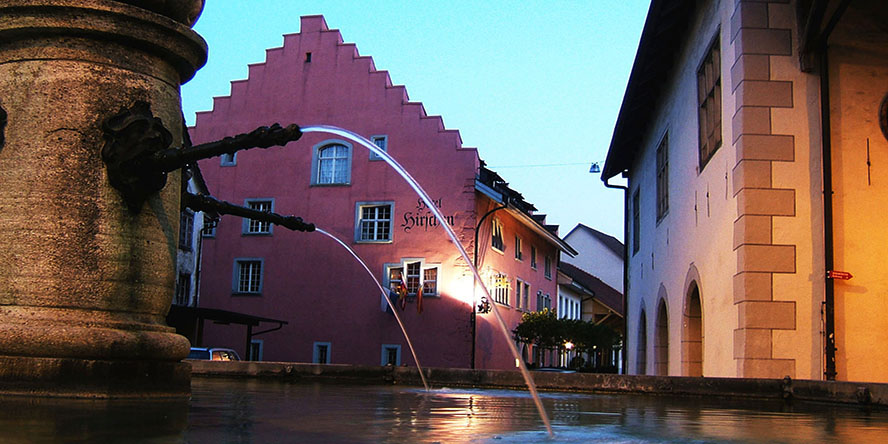 Getting there
For those who arrive by car, parking spaces are located directly in front of the house.
By public transport:
from direction Zurich/Bern from Lucerne by bus (line 50 or 52) to Beromünster, post office. Walk to the hotel: approx. 3 min.
from direction Luzern by bus (line 50 or 52) to Beromünster, Flecken. Walk to the hotel: approx. 2 min.
Corona protection measures
The organizer is responsible for complying with the recommendations of the local authorities and the requirements of the FOPH. For your own safety as a participant and for the protection of others, please follow the instructions of the hotel staff at all times.
More Information: