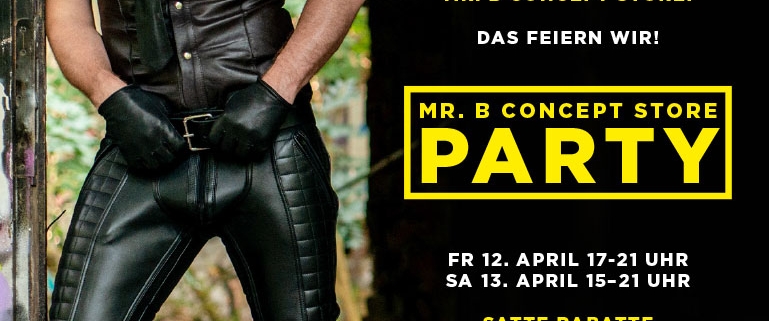 Pius and Melchior of the Männerzone invite the Leathermen of Switzerland to the opening of their Mister B Concept Store.
Expect heavy discounts from 5 to 9 p.m.. Take the opportunity and stock yourself up with leather for upcoming events and parties.
The bar opens at 9 pm with goodies. A DJ will play the whole night.
As true Leathermen we would like to support the team around Melchior and Pius with a strong presence. They invite each LMS member for a free beer at the bar.
Be there and spend a weekend with us in old and new leather!